Management and Governance
The Centre is led by the Director, with the assistance of the Chief Scientist and General Manager. They are joined by the Co-Principal Investigators and others nominated by the Director to form the Executive Committee which is responsible for general research direction and operating policy decisions. A Governance Committee reporting to the President of UL provides oversight and there is also an Advisory Board to bring a wider perspective.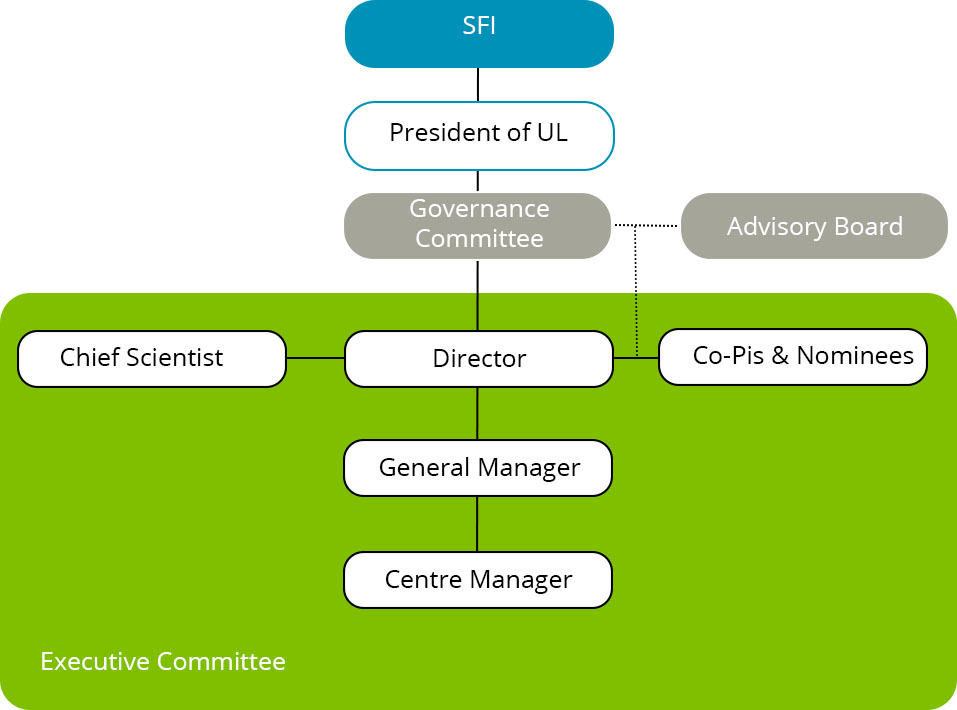 Click on the links below to view board / committtee membership.