The overall management of the Centre is the role of the Executive Committee. This team sets goals, monitors progress, identifies opportunities and deals with any issues that arise. Every partner institution is represented. Membership is as follows: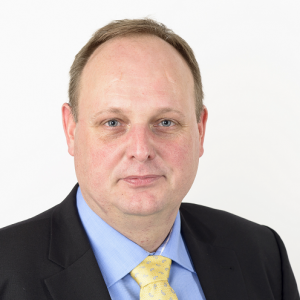 Funded Investigator
Dr Markus Helfert is Director of the Business Informatics Group at Dublin City University, and a Senior Lecturer in Information Systems at the School of Computing, Dublin City University. He is Funded Investigator at Lero. His research interests include Information Management, Innovation, Cloud Computing, Service Science, Enterprise Architecture and Smart Cities and Smart Buildings. He advises several small and medium sized Enterprise in relation to Innovation and IT Management. Markus Helfert has authored more than 200+ academic articles, journal and book contributions and has presented his work at international conferences. He is member of international programme committees and reviewer and associate editor of IS journals. Dr. Helfert has received national and international grants from agencies such as European Union (FP7; H2020), Science Foundation Ireland and Enterprise Ireland. Prior to his appointment at Dublin City University, he held a research position at the Institute of Information Management at the University of St. Gallen. Dr. Helfert holds a PhD from the University of St. Gallen (Switzerland), an MSc from the University of Mannheim (Germany) and a BSc from Napier University in Scotland (UK).
Funded Investigator
Professor Joseph Walsh is Head of the School of STEM and Head of Intelligent Mechatronics and RFID (IMaR) Research Centre at the Institute of Technology, Tralee (ITT), Co Kerry, Ireland. He has a Ph.D in Electronic Engineering from the University of Limerick and an M.Sc (Eng) in Bio‐engineering jointly from Trinity Collage Dublin (TCD), University College Dublin (UCD) and the University of Limerick (UL). Professor Walsh's research experience encompasses the field of intelligent mechatronics and sensors, dairy technology, robotics and automation, autonomous systems, bio‐instrumentation and STEM education and is well published in these areas. He has over 20 years research and development experience in both industry and academia and has (co-)authored over 100 scientific articles and has received circa. 10 million in research funding over the past 5 years. Professor Walsh was elected Fellow of the Institute of Physics (FinstP) and is a corporate member of the Institution of Engineers of Ireland (MIEI). He was been awarded the titles of Chartered Engineer and Chartered Physicist. He currently leads a number of Lero targeted projects with Dairymaster, Bons Secours Hospital Group, Liebherr and Kostal.
General Manager
Joe Gibbs is General Manager of Lero, responsible for all the non-research aspects of the Centre's work. He heads up a central team that manages finance, operations, facilities, outreach, contracts and reporting, as well as the process of bidding for research funding in conjunction with industry and academic partners.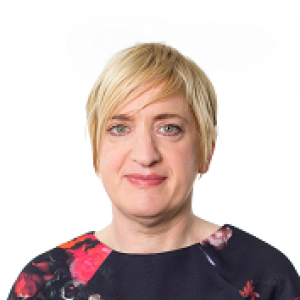 Operations Manager
Susan Mitchell is Operations Manager for Lero based in the Lero Centre Headquarters in UL. Susan heads up the Lero Administration Team and oversees all aspects of Lero operations including budgeting, financial reporting, funding body reporting and the day to day running of the Centre. She has over 15 years' experience in project management. Prior to joining UL, Susan worked in various roles in project management, training and business analysis in the software industry.
Pages