The Lero Governance Committee works with the Lero management to ensure that the centre operates in line with its strategy and the expectations of SFI and to provide an informed, external perspective on the strategic activities of Lero. This includes awareness of best practice across centres, of industry priorities and constraints, and of state agency perspectives.
It meets three times per year and reports to the President of UL. Members include:
Governance Committee Chairman
Sean Baker is an entrepreneur based in Dublin and co-founder of IONA Technologies plc, where he held many executive positions including CTO, SVP of Customer Services, Chief Scientist, and VP Applied Research. He is Chairman of Incaplex, a healthcare IT startup; and a director of Calom Technologies. He is Chairman of the National Digital Research Centre (NDRC), and a member of the centre's investment committee. He was Chairman of the Irish Software Association from 2009 to 2011.  He is a member of the governance boards of a number of Science Foundation Ireland funded projects including Lero, ICHEC and Clique; and is a member of the Advisory Council for Science, Technology and Innovation. He is also a mentor under Enterprise Ireland's iGAP programme. He was a member of the boards of Iona Technologies plc, Havok, Gridstore and Delta Index. He is also an Adjunct professor at UCD.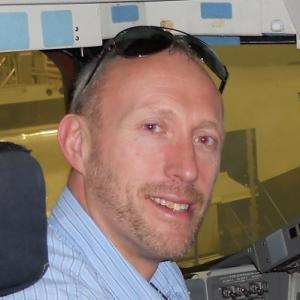 Pro Vice Chancellor - Engineering and Physical Sciences, Queens University
Chris Johnson is Pro Vice Chancellor for Engineering and Physical Sciences at Queen's University, Belfast.    He is a systems engineer focussing on safety and security.   He has held fellowships with NASA, US Air Force, US Navy and the FAA and serves as a founding member of the Scientific Advisory Board on the future of European Air Traffic Management (EC SESAR JU) for more than a decade; a role which has been extended after Brexit.    In 2021, he is helping provide safety/security assurance arguments for the launch of (one of) the UK's first Quantum Key distribution satellites and is one of seventeen expert witnesses  to the Public Inquiry into the Grenfell Tower fire.  He is a Fellow of the Royal Society of Edinburgh, the Royal Aeronautical Society and the British Computer Society.
Vice-President for Research, Development and External Engagement, Munster Technological University, Kerry Campus.
Bríd McElligott is the Vice-President for Research, Development & External Engagement at Munster Technological University (Kerry Campus). Since joining what was IT Tralee in 1996 Bríd has assumed a number of roles in the areas of lecturing and management. Her current portfolio includes research; national and international student recruitment; lifelong learning; campus development and external engagement.  Bríd has extensive experience in the area of innovation and enterprise development and the management of the Tom Crean Business Incubation Centre, based at the MTU Kerry Campus, lies within her portfolio. The Centre is home to over thirty companies, including the Enterprise Ireland funded New Frontiers Programme.  Bríd is a strong advocate of the PPP model and has been actively engaged in such partnerships for a number of years, assisting in the delivery of a number of large-scale projects to the region. Prior to her academic career Bríd had extensive experience in the private sector and has a strong track record of community activism in the areas of sport and various NGOs.
Independent Consultant/Director - former CEO The Digital Hub Development Agency
Following an extensive international executive career in the technology sector as Director with Digital Equipment Corporation (now HP), VP with Visio Corporation (now Microsoft), COO with Orbiscom (now MasterCard) and subsequently as the founding CEO & Board member of the Digital Hub Development Agency (2002-2013), Philip now works independently as a consultant and holds a number of non-executive directorships. He holds an MSc. (Mgt.) from Trinity College, Dublin and is a graduate of Stanford University´s advanced management programme. He is a member of the Marketing Institute of Ireland (MMII) and of The Institute of Directors (IoD).
Former Vice President IBM Ireland Lab
Bill Kearney is former Vice President IBM Ireland Lab and Director of IBM Dublin Campus where 1000 people are employed over three different cities in Ireland. The lab is involved in a wide range of software projects and engages with businesses, communities and universities throughout the country.
Former Head of Innovation, ESB
John McSweeney was appointed Head of  Innovation of ESB in 2012. He previously held senior positions as Executive Director of Energy International in 2011, Manager of ESB Asset Development, Manager of Engineering and Facility Management at ESB International and Manager of ESB IT Solutions and Telecoms. A physics graduate and a mechanical engineer John joined ESB in 1992 and is now retired from this role. Prior to his career in the energy sector he held senior positions in the Industrial Development Authority including Director Germany and is a former Irish Army Officer.
Vice President for Research, University of Limerick
Professor Norelee Kennedy was appointed Vice President for Research at University of Limerick in July 2019 and took up the post in January 2020. Professor Kennedy is an Associate Professor of Physiotherapy in the School of Allied Health at UL. She graduated from Trinity College Dublin with a BSc in Physiotherapy in 1999 and a PhD (2004) in the field of physiotherapy and rheumatology. She also has a Postgraduate Diploma in Statistics (TCD 2000) and a Postgraduate Certificate in Teaching and Learning in Higher Education (NUI Galway 2004).
Prof. Kennedy was appointed as Lecturer in Physiotherapy at UL in 2004, becoming Associate Professor in 2018. She was the Head of School of Allied Health, UL from 2014-2019. During that time she oversaw the first external quality review of the school, six regulatory body programme approvals and monitorings of professional programmes as well as the establishment of two new professional graduate entry programmes. She also co-led the successful first School of Allied Health, Athena SWAN application for a Bronze award in 2018.
Alongside her academic leadership Norelee leads a programme research in the field of rheumatology/physiotherapy. To date she has been awarded almost €3 million in research funding from national and EU funders. Currently, she leads a Health Research Board funded project and is also part of a EULAR-funded European wide group developing an educational programme for health professionals to promote physical activity in people with rheumatic and musculoskeletal diseases (RMDs). In 2018, Norelee was invited to sit on a EULAR European working group to develop recommendations for physical activity for people with RMDs. She also served on the EULAR Health Professionals committee (2014-2019).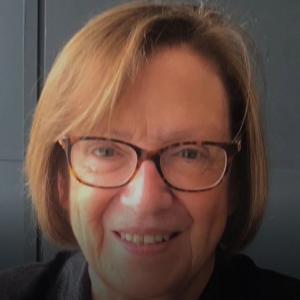 Former Divisional Manager, Enterprise Ireland
Jennifer Condon was appointed as National Software Director within Enterprise Ireland (EI)   in1998. She subsequently served as Divisional Manager responsible for Internationally Traded Software and Services – focussed on EI's policy and strategy for the development and growth of the Irish Software & Services industry. Prior to joining Enterprise Ireland, she gained extensive experience in the software industry having worked in software design and development, project management, software sales and marketing both in the Public Service and in companies including Cara Data Processing and Praxis Ltd. Directly before joining EI she spent over 10 years as Managing Director of Fujitsu-ICL's Information Technology Centre in Dublin which focussed on R&D in emerging leading edge software technologies. Now retired  Jennifer is a Chartered Engineer, Member of the Institute of Engineers Ireland and Fellow of Irish Computer Society.