The Lero Governance Committee works with the Lero management to ensure that the centre operates in line with its strategy and the expectations of SFI and to provide an informed, external perspective on the strategic activities of Lero. This includes awareness of best practice across centres, of industry priorities and constraints, and of state agency perspectives.
It meets three times per year and reports to the President of UL. Members include:
Governance Committee Chairman
Sean Baker is an entrepreneur based in Dublin and co-founder of IONA Technologies plc, where he held many executive positions including CTO, SVP of Customer Services, Chief Scientist, and VP Applied Research. He is Chairman of Incaplex, a healthcare IT startup; and a director of Calom Technologies. He is Chairman of the National Digital Research Centre (NDRC), and a member of the centre's investment committee. He was Chairman of the Irish Software Association from 2009 to 2011.  He is a member of the governance boards of a number of Science Foundation Ireland funded projects including Lero, ICHEC and Clique; and is a member of the Advisory Council for Science, Technology and Innovation. He is also a mentor under Enterprise Ireland's iGAP programme. He was a member of the boards of Iona Technologies plc, Havok, Gridstore and Delta Index. He is also an Adjunct professor at UCD.
Lero Director & Co-Principal Investigator
Prof Brian Fitzgerald is the Director at Lero. He holds an endowed professorship, the Frederick A Krehbiel II Chair in Innovation in Global Business & Technology, at the University of Limerick, Ireland, where he was also Vice President Research from 2008-2011. He is Principal Investigator in Lero and was Founding Director of the Lero Graduate School in Software Engineering. His research interests, i.e. primarily in software development, encompassing development methods, Global software development, agile methods and open source software.
Vice President for Research, University of Limerick
Professor Norelee Kennedy was appointed Vice President for Research at University of Limerick in July 2019 and took up the post in January 2020. Professor Kennedy is an Associate Professor of Physiotherapy in the School of Allied Health at UL. She graduated from Trinity College Dublin with a BSc in Physiotherapy in 1999 and a PhD (2004) in the field of physiotherapy and rheumatology. She also has a Postgraduate Diploma in Statistics (TCD 2000) and a Postgraduate Certificate in Teaching and Learning in Higher Education (NUI Galway 2004).
Prof. Kennedy was appointed as Lecturer in Physiotherapy at UL in 2004, becoming Associate Professor in 2018. She was the Head of School of Allied Health, UL from 2014-2019. During that time she oversaw the first external quality review of the school, six regulatory body programme approvals and monitorings of professional programmes as well as the establishment of two new professional graduate entry programmes. She also co-led the successful first School of Allied Health, Athena SWAN application for a Bronze award in 2018.
Alongside her academic leadership Norelee leads a programme research in the field of rheumatology/physiotherapy. To date she has been awarded almost €3 million in research funding from national and EU funders. Currently, she leads a Health Research Board funded project and is also part of a EULAR-funded European wide group developing an educational programme for health professionals to promote physical activity in people with rheumatic and musculoskeletal diseases (RMDs). In 2018, Norelee was invited to sit on a EULAR European working group to develop recommendations for physical activity for people with RMDs. She also served on the EULAR Health Professionals committee (2014-2019).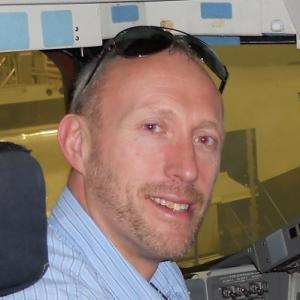 Pro Vice Chancellor - Engineering and Physical Sciences, Queens University
Chris Johnson is Pro Vice Chancellor for Engineering and Physical Sciences at Queen's University, Belfast.    He is a systems engineer focussing on safety and security.   He has held fellowships with NASA, US Air Force, US Navy and the FAA and serves as a founding member of the Scientific Advisory Board on the future of European Air Traffic Management (EC SESAR JU) for more than a decade; a role which has been extended after Brexit.    In 2021, he is helping provide safety/security assurance arguments for the launch of (one of) the UK's first Quantum Key distribution satellites and is one of seventeen expert witnesses  to the Public Inquiry into the Grenfell Tower fire.  He is a Fellow of the Royal Society of Edinburgh, the Royal Aeronautical Society and the British Computer Society.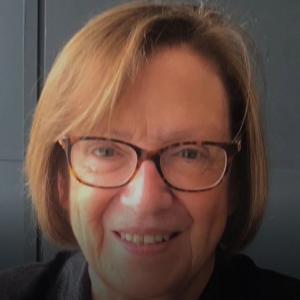 Former Divisional Manager, Enterprise Ireland
Jennifer Condon was appointed as National Software Director within Enterprise Ireland (EI)   in1998. She subsequently served as Divisional Manager responsible for Internationally Traded Software and Services – focussed on EI's policy and strategy for the development and growth of the Irish Software & Services industry. Prior to joining Enterprise Ireland, she gained extensive experience in the software industry having worked in software design and development, project management, software sales and marketing both in the Public Service and in companies including Cara Data Processing and Praxis Ltd. Directly before joining EI she spent over 10 years as Managing Director of Fujitsu-ICL's Information Technology Centre in Dublin which focussed on R&D in emerging leading edge software technologies. Now retired  Jennifer is a Chartered Engineer, Member of the Institute of Engineers Ireland and Fellow of Irish Computer Society.
Financial Services Technologist at IDA Ireland
Dr Nicola Stokes is an AI Tech expert with 15 years' experience managing AI related RDI projects in diverse domains such as life sciences, health informatics, smart cities, and media analytics. Nicola's undergraduate degree is in Computer Science, and she has a PhD in Artificial Intelligence. She has also lectured at the University of Melbourne and University College Dublin. Before joining IDA Ireland she managed Science Foundation Ireland's portfolio of AI investments including the SFI Insight Centre for Data Analytics and the SFI ADAPT Centre for Digital Content Technologies, two of the largest academic centres for AI and Data Analytics research in Europe. In her current role, she is IDA's Technologist for International Financial Services where she has responsible for identifying and winning FDI financial technology investment opportunities in insurance, investment management, aviation financing, banking and payments. Nicola served as Chair of Blockchain Ireland in 2019/20, and is a member of the Government's Expert Group for Future Skills Needs in Artificial Intelligence. She was recently awarded IT Leader of the Year at the Women in Tech Excellence Awards.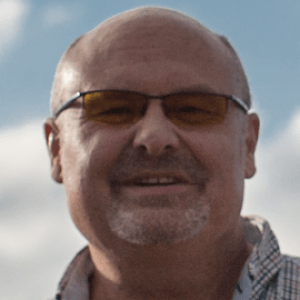 CEC of Structure101
Chris has a Masters in Software Engineering from Trinity College Dublin, with over 25 years software engineering experience gained in Ireland, Canada and the United States.
Chris joined the International Space Station Project in 1990 where he was a member of the team that defined the software development processes and tools for the program, and then technical lead on the Remote Manipulator System control software. In 1994 he moved to the $1.5bn Iris program which replaced the entire communications systems for the Canadian armed forces, first on the process/toolsmithing side, and then the product development side. In 2000 he founded Headway Software to address the lack of large-scale modularity that he saw as pervasive in software industry.
He lives on the south coast of Ireland, where he likes to sail when it's windy, and walk the dog when it's not.
Dean of Research, TCD
Wolfgang Schmitt is a Professor in the School of Chemistry and Head of Inorganic and Materials Chemistry Division at Trinity College Dublin. He studied Chemistry at the Technical University Darmstadt (TU), Germany and graduated as Dipl. Ing. (Chemistry) in 1999. From 2002-2003 he worked as a postdoctoral fellow at the Royal Institution of Great Britain and in 2003 he was selected to join the International Centre for Young Scientists at the National Institute for Materials Sciences in Japan as an independent research fellow. During his time at TCD, he received research funding in excess of 6 million Euro as sole PI from the European Research Council (ERC Consolidator and Proof-of-Concept grants), Science Foundation Ireland (Principal Investigator, TIDA, RFP and Challenge grants), the Environmental Protection Agency, the Irish Research Council and Enterprise Ireland. He published in internationally recognized, journals. Key articles have appeared in Nat. Commun., Angew.Chem. Int. Ed., Chem. Commun., J. Am. Chem. Soc., Chem. Sci. He presented his work at many international conferences and seminars and as keynote speaker. Wolfgang's research focuses on synthetic coordination chemistry and supramolecular chemistry of hybrid organic-inorganic materials aiming to exploit these materials for sustainable energy applications (H2-based energy systems, water splitting) catalysis, gas storage, multifunctional and molecular magnetic systems. In addition, his research activities are directed towards soft, biocompatible materials for drug delivery, regenerative medicine & sensing.
CEO & Registrar of DIAS
Dr. Eucharia Meehan is the CEO & Registrar of the Dublin Institute for Advanced Studies (DIAS). DIAS, one of a family of international  independent research institutes, focuses  on fundamental research in designated disciplines - #DIASdiscovers (www.dias.ie).  Prior to joining DIAS (2017), Eucharia was the inaugural Director of the Irish Research Council (IRC), the latter being established in 2012 through the merger of two former councils IRCSET and IRCHSS. Prior to that she was Head of Research and Innovation (policy and investment) at the HEA. This latter role encompassed Director of the Programme for Research in Third Level Institutions (PRTLI – an investment of  €1.2bn to develop strategic research infrastructure and capacity).  Prior to 2002, she was Head of Programme Management for Elan Biotechnology Research (EBR).