The Advisory Board advises the Centre on its scientific research strategy and its delivery. It reviews scientific progress, highlights issues and opportunities, and helps to ensure that the maximum scientific benefit is derived from Lero research. The Advisory Board plays an important role in the tightening of Lero's research focus and on the increasing emphasis on innovation and commercialisation. Members include:-
Software Engineering Institute, Carnegie Mellon University
Professor and Chair of Software Engineering at the Politecnico di Milano, Italy
Principal In The Consulting Firm Djaghe, LLC.
David Alan Grier is a writer, author and speaker on issues of technology, society, & organizations. He is the author of numerous, award-winning books on computing and society, including When Computers Were Human, the story of how we organized computation before we had machines to do for it. He is a Fellow of the IEEE, the Institute of Electrical and Electronic Engineers.  He received this award for his contributions to crowdsourcing.  Since 2007,  he has written a regular column on computing and society for Computer magazine.  He has served in a variety of leadership roles in the IEEE, including Manager of Computing Society magazines, Vice President of Publications for the Computer Society and President of the Computer Society of the IEEE.  He is currently serving as the head of the Technology Policy Practice for the Djaghe International Group.
Professor of Computer Systems, Imperial College, London
Prof McCann's scientific focus is on cyber-physical interactions which impact the performance and longevity of wireless sensor-based systems and the artifacts resulting that make sensor accuracy and RF coverage challenging. McCann heads up the Imperial Adaptive Emergent Systems Engineering Group (AESE) in London and Singapore, is Deputy Director of PeTraS National Centre of Excellence for IoT Systems Cybersecurity and is theme lead for Critical Ecosystems in Data Centric Engineering for the Alan Turing Institute. She currently holds patents for her technologies applied to infrastructure asset monitoring, is a Fellow BCS and Chartered Engineer.
Jean-Luc di Paola-Galloni
Group Corporate VP of Sustainable Development and External Affairs at Valeo
Group Corporate VP of Sustainable Development and External Affairs at Valeo; co-Chairman of European Road Transport Research Advisory Council (ERTRAC).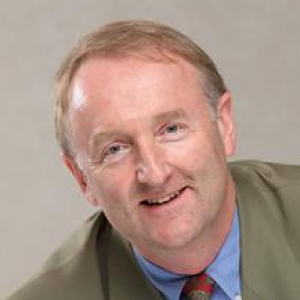 Associate Professor of Information Systems and Technology Management, Pepperdine University, CA, USA
Associate Professor of Information Systems and Technology Management, Pepperdine University, CA, USA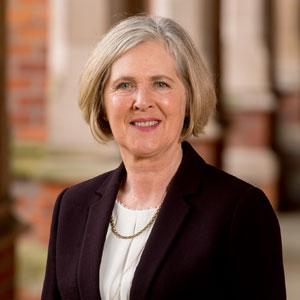 Director of Equality, Diversity and Inclusion at TU Dublin