The Advisory Board advises the Centre on its scientific research strategy and its delivery. It reviews scientific progress, highlights issues and opportunities, and helps to ensure that the maximum scientific benefit is derived from Lero research. The Advisory Board plays an important role in the tightening of Lero's research focus and on the increasing emphasis on innovation and commercialisation. Members include:-
Professor and Chair of Software Engineering at the Politecnico di Milano, Italy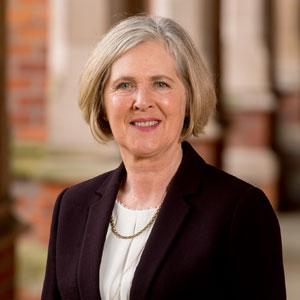 Director of Equality, Diversity and Inclusion at TU Dublin
Jean-Luc di Paola-Galloni
Group Corporate VP of Sustainable Development and External Affairs at Valeo
Group Corporate VP of Sustainable Development and External Affairs at Valeo; co-Chairman of European Road Transport Research Advisory Council (ERTRAC).
Principal In The Consulting Firm Djaghe, LLC.
David Alan Grier is a writer, author and speaker on issues of technology, society, & organizations. He is the author of numerous, award-winning books on computing and society, including When Computers Were Human, the story of how we organized computation before we had machines to do for it. He is a Fellow of the IEEE, the Institute of Electrical and Electronic Engineers.  He received this award for his contributions to crowdsourcing.  Since 2007,  he has written a regular column on computing and society for Computer magazine.  He has served in a variety of leadership roles in the IEEE, including Manager of Computing Society magazines, Vice President of Publications for the Computer Society and President of the Computer Society of the IEEE.  He is currently serving as the head of the Technology Policy Practice for the Djaghe International Group.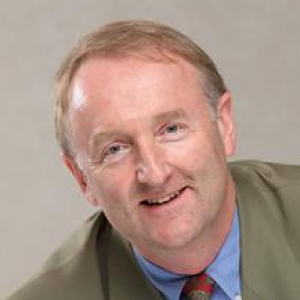 Professor of Information Systems and Technology Management, Pepperdine University, CA, USA
Dr. John Mooney is Professor of Information Systems and Technology Management at Pepperdine University's Graziadio Business School, where he also serves as Academic Director of the Doctor of Business Administration program. Dr. Mooney holds a BS in Computer Science and a Master of Management Science both from University College Dublin, and a Ph.D. in Information Systems from UC Irvine. He was named a Fellow of the Association for Information Systems (AIS) in December 2018 and is a member of the AIS College of Senior Scholars. He received the 2018 George L. Graziadio "Outstanding Faculty" award, the 2019 Graziadio Business School John Nicks Memorial Service Award, and a 2020 Pepperdine University Howard A. White Award for Teaching Excellence. His current research interests include management of digital innovation, responsible applications of AI, and business executive responsibilities for managing data and digital platforms.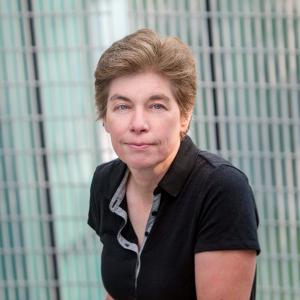 Professor of Computer Science and Vice-President Research and Innovation at the University of British Columbia.
Gail C. Murphy (she/her) is a Professor of Computer Science and Vice-President Research and Innovation at the University of British Columbia. She is a Fellow of the Royal Society of Canada and a Fellow of the Association for Computing Machinery (ACM), as well as co-founder of Tasktop Technologies Incorporated.
After completing her B.Sc. at the University of Alberta in 1987, she worked for five years as a software engineer in the Lower Mainland. She later pursued graduate studies in computer science at the University of Washington, earning first a M.Sc. (1994) and then a Ph.D. (1996) before joining UBC.
Dr. Murphy's research focuses on improving the productivity of software developers and knowledge workers by providing the necessary tools to identify, manage and coordinate the information that matters most for their work. She also maintains an active research group with post-doctoral and graduate students.
FRS, Director, UCLIC, UCL