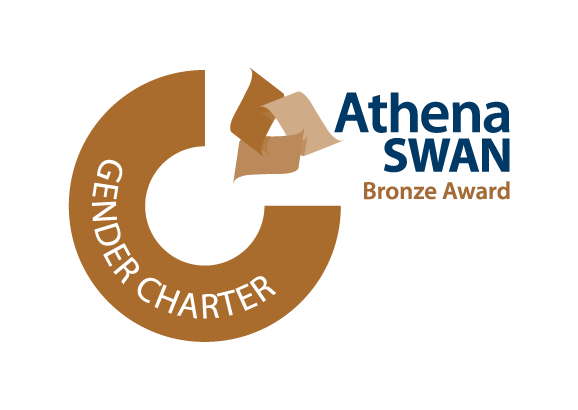 CSIS-Lero were presented with their Athena SWAN Bronze Departmental award at a ceremony held in UL at which UL President Prof Kerstin Mey said:
"Led by Professor Ita Richardson the CSIS/Lero application was a collaborative application and again unfortunately was unsuccessful first time around but through Ita's leadership came back stronger than ever. The joint Letter of Endorsement was particularly acknowledged noting the commitment of the Head of Department Prof.  Tiziana Margaria and Professor Brian Fitzgerald Lero Director and Ita's commitment to using the Athena SWAN process to progress CSIS-Lero's opportunities for making progress on gender equality. A number of good practices were noted setting out commitment across the application, including allocation of a specified budget, appointment of an EDI representative to the Lero Advisory Board and inclusion of early career women on recruitment selection committees. The Panel particularly commended the Self-Assessment Team for putting together an application that included a department and SFI centre, and for their engagement with the PMSS interim process"
   
This was followed by an on-line ceremony hosted by Advance HE Ireland and attended by Minister Simon Harris.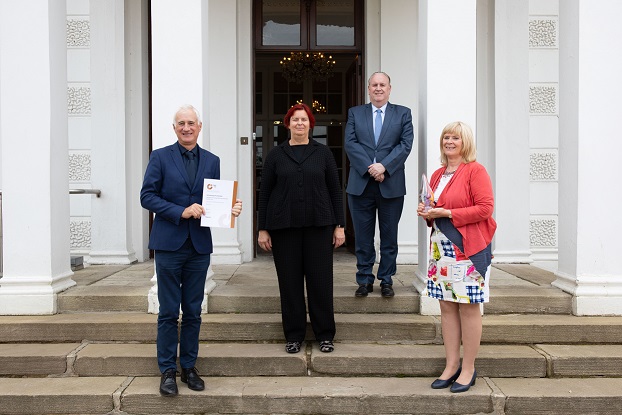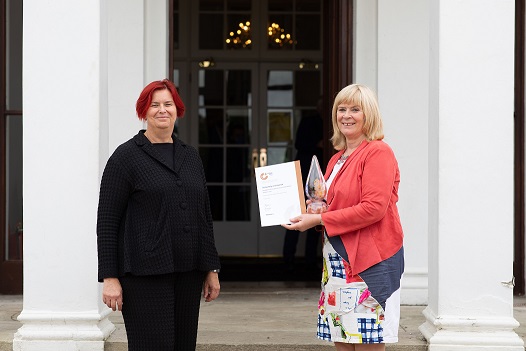 (In photos): Prof Brian Fitzgerald, Director Lero, Prof Kerstin Mey, UL President, Prof Mike Hinchey, Head of CSIS Department, Prof Ita Richardson, Chair CSIS-Lero Self-Assessment Team.
Lero members are committed to gender equality. All of Lero's academic partners have attained Athena SWAN Bronze awards, or have committed to submitting for awards.
Lero's headquarters at the University of Limerick (UL), jointly with the UL Department of Computer Science and Information Systems received for an Athena SWAN Department Bronze Award, Expanded Charter including Professional and Support staff (November 2020).
Departments who hold Athena SWAN awards where Lero researchers are based include:
NUI Galway, School of Business and Economics, Athena SWAN Department Bronze Award, Expanded Charter, April 2020

University of Limerick, Kemmy Business School, Athena SWAN Department Bronze Award, Expanded Charter, April 2020

TCD, School of Computer Science and Statistics, Athena SWAN Department Bronze Award, Expanded Charter, November 2020
The Athena SWAN Charter was established in 2005 to encourage and recognise commitment to advancing the careers of women in science, technology, engineering, maths and medicine (STEMM) employment in higher education and research. The charter has since expanded to recognise work undertaken in arts, humanities, social sciences, business and law (AHSSBL), and in professional and support roles, and for trans staff and students. It was launched in Ireland in 2015 and now recognises work undertaken to address gender equality more broadly, and not just barriers to progression that affect women.
Gender Equality Actions
We have undertaken many gender equality actions, a selection of which is outlined below.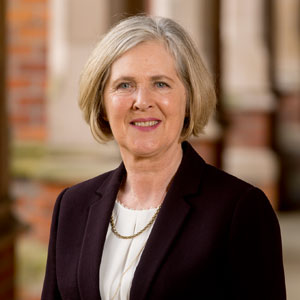 Professor Yvonne Galligan, Director for Equality, Diversity and Inclusion in Technical University Dublin, has recently joined the Lero Advisory Board.
Gender awareness presentations have been held for Lero members at the annual Lero summit and for PhD students at the SFI Centre for Research Training in Foundations of Data Science, within which Lero members are supervisors.
Lero has strategically targeted female applicants to the ALECS Marie Sklodowska-Curie Fellowship program (https://alecs.lero.ie/#) and 22% of all fellows are female.
Recognising that women were not applying for Parnas Fellowships, Lero undertook specific targeting of female researchers. They undergo the same applicant criteria as their male counterparts. This targeted approach has resulted in two women out of four recipients over the past two years receiving the fellowship (https://www.lero.ie/lero-15/andrea-zisman,
https://www.lero.ie/parnasfellows/NancyMead).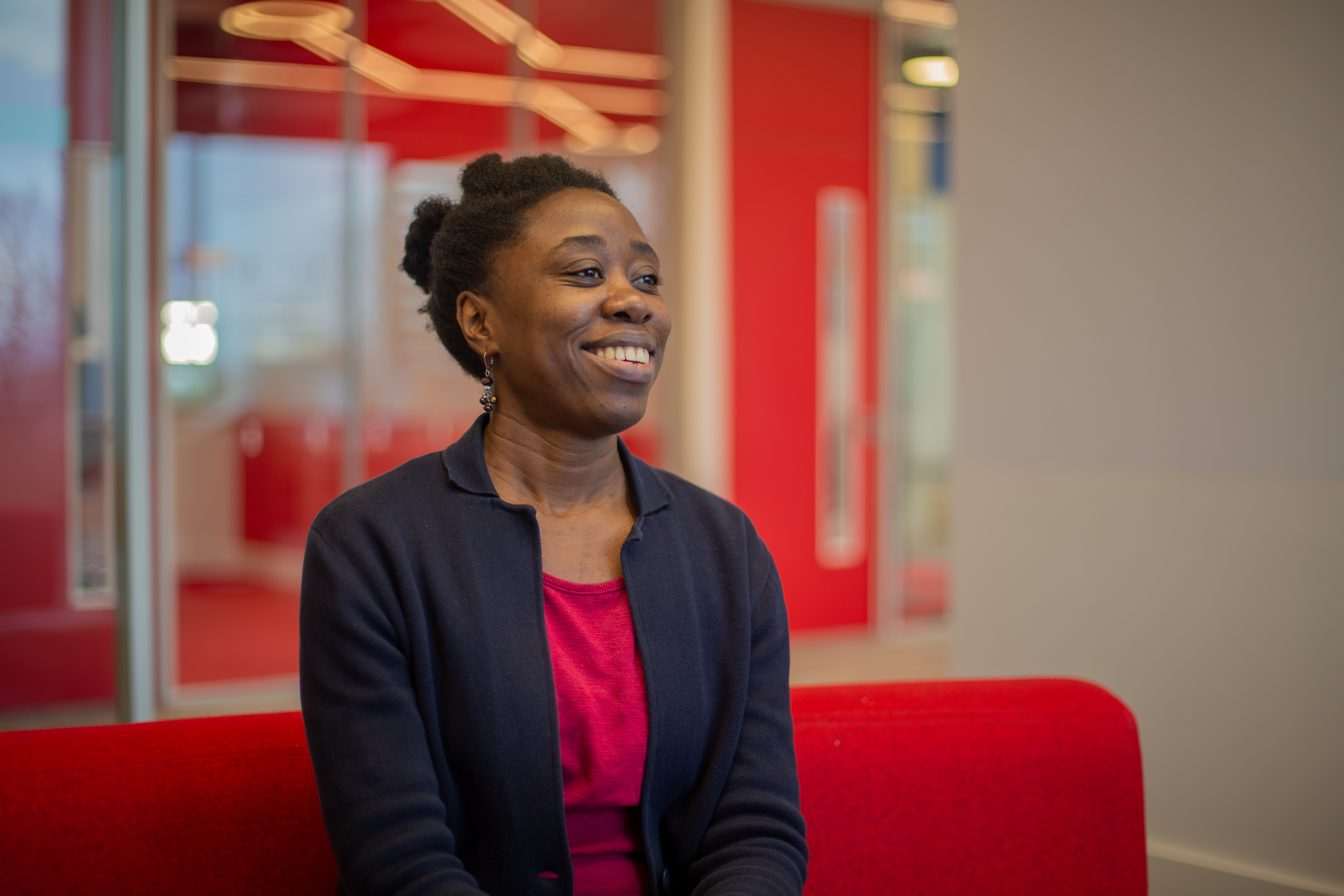 In 2020, Lero is celebrating 15 years of excellence in software research and has invited people who have worked with Lero over this period to share their stories, challenges and successes in software research.
The profiles for this are gender balanced
(https://www.lero.ie/lero-15), with eight women represented (out of 15).
Through sponsorship and mentoring, Lero is supporting women to apply for larger grants.
All recruitment panels, regardless of the level of the position, have at least 30% gender balance.
When conferences and other events are organised in Lero or by Lero staff members, we highlight gender balance as something to be considered for programme committees, organising committees and keynote speakers.
The Lero director presents annual prizes for contribution to the research centre. One of these is for Contribution to Diversity and Inclusion. In both 2019 and 2020, the inaugural year of the Lero Director's Prize awards, two prizes were presented for excellence in supporting the centre in becoming more diverse and inclusive, developing a research project supporting diversity and inclusion or being involved in an Education and Public Engagement initiative supporting diversity and inclusion. These awards were presented to Dr Anthony Ventresque of UCD, Professor Regina Connolly of DCU, Abeba Birhane of UCD and Mairead O'Connor of NUI Galway. In total, three of the 10 prize winners at the 2019 event were women, while in 2020 three of the eight prize winners were women.
Lero is involved in the National Scratch Competition run by the Irish Computer Society. The number of female participants is over 40% annually. Judging panels, consisting of both Lero members at UL Computer Science and Information Systems Department and external personnel, and are always gender balanced (at least 40% of each gender).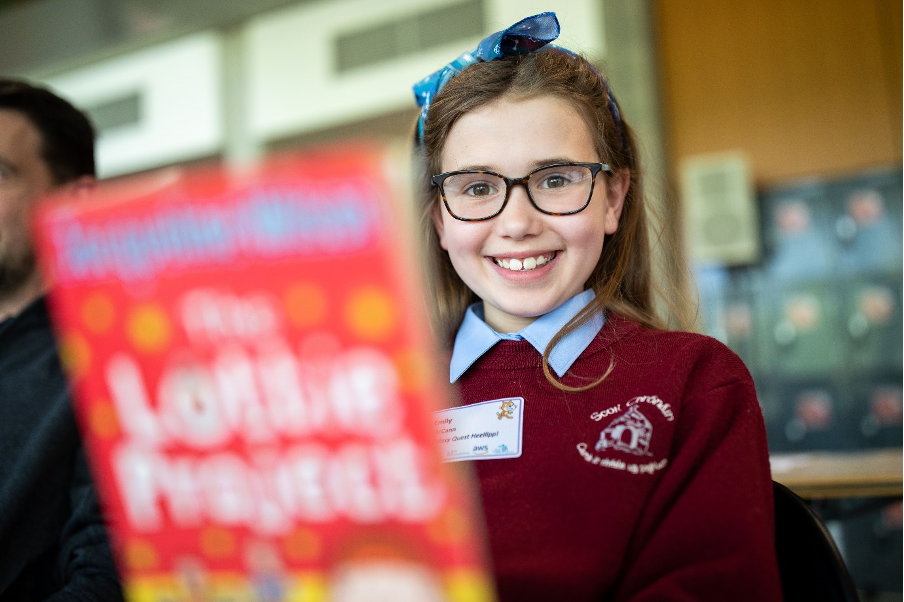 Lero runs many special education and public engagement initiatives focusing on girls. For example, through a Google RISE award, Lero ran two three-day computing camps attended by 45 female students and a Transition Year Innovation Workshop for 20 female students. Lero designed a new programme with a focus on problem solving and highlighted career opportunities for women in computing by including female industry speakers in the programme.
Lero-CSIS Athena SWAN self-assessment team
Professor Ita Richardson is chair and Dr Tabea De Wille is vice-chair of the Lero-CSIS Athena SWAN self-assessment team which consists of ten women and eight men.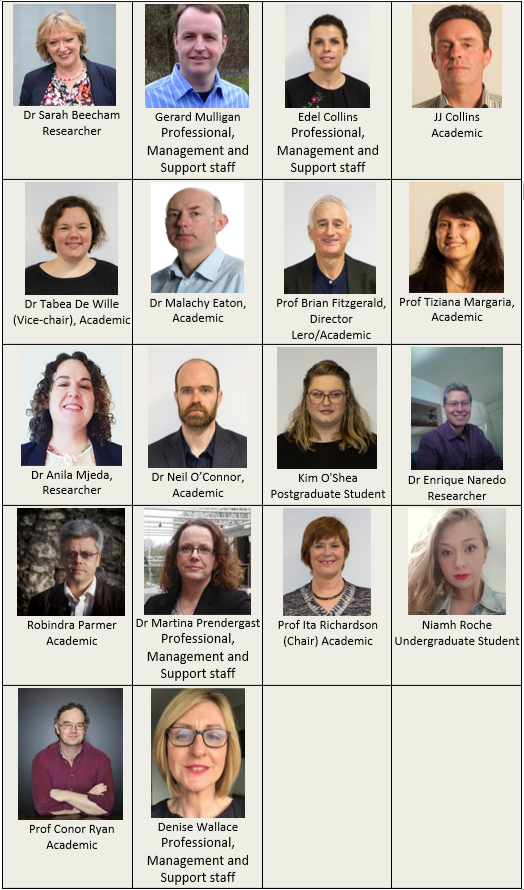 CSIS-Lero Athena SWAN submission
The CSIS-Lero Athena SWAN submission is available here.