You are here
Lero leads the national Empower research programme in partnership with three research centres Insight, ADAPT and FutureNeuro as well as a range of SMEs and multinational firms. It is part of the Science Foundation Ireland Spokes programme. The programme is aimed at developing new systems and methods to enable and support data governance in the real-world application of data-driven solutions.
The research will focus on developing a data ecosystem that benefits all users while defining and safeguarding the rights of data sharers. Data ecosystems, such as smart cities or connected health networks, present new challenges that require a fundamental reconsideration of how we manage and use data. While an effective data ecosystem can empower the exchange of knowledge from organisations and individuals, data movement can also give rise to risks that need to be managed from a socio-ethical perspective.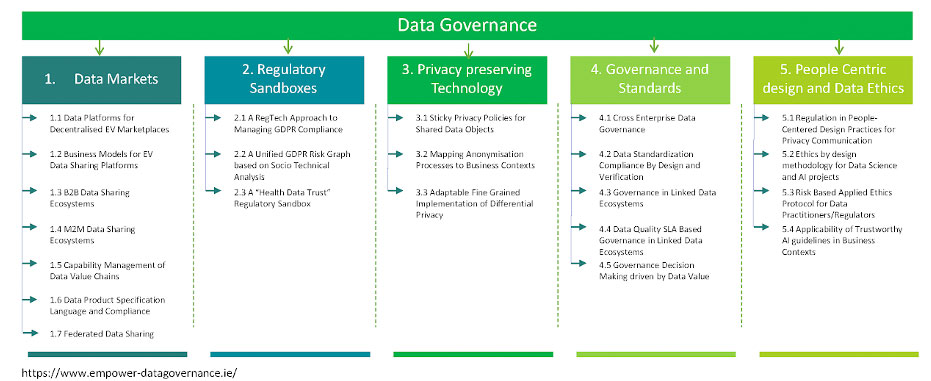 The vision for Empower is to develop a global data ecosystem that will effectively govern the vast amounts of data that move among actors within complex global information supply chains. The research will advance an alignment between business goals and societal needs to develop methodologies and tools addressing challenges around key areas such as reliability/reproducibility, privacy, provenance, consent, explainability, inclusiveness and avoidance of unfair bias.