Prof Kieran Conboy - Co-Principal Investigator in Lero
You are here
Kieran Conboy
Co-Principal Investigator in Lero
Professor Kieran Conboy is a co-principal investigator in Lero, the Irish Centre for Software Research, is a board member of the Irish Research Council, and leads a research team based in NUI Galway that focuses on the relationship between time and technology. Kieran's research investigates how emerging 21st century technologies can be used to help manage our time at home, at work and across society. His research also looks at the 'dark side' of these technologies and how an obsession with tech-fuelled speed and acceleration might be doing more harm than good.
My research focuses specifically on the impact that technology has on time and how we spend it. There is a rarely questioned assumption that our world is aggressively faster and more evanescent than ever before. It is often claimed that new and emerging technologies will help us in such a fast-paced environment, either by automating tasks, providing easier access to things (think of all of the apps we have on our phone) or providing information to help us make faster-decisions. In every aspect of our life at home, at work, exercise or socialising, there is a technology that purports to help. And yet, rather than a world of leisure and relaxation that one would expect with such great technological assistance, the prevailing image of the Western world is of a population that are frenetic, tech-tethered, and smart-phone addicted. The uncomfortable truth is that in many cases these technologies do not work, or at least not to the extent envisioned.
Our research at Lero critically examines these claims – if and how technology actually delivers enhanced productivity and speed. We also look at the side-effects of this enhanced speed on work-life balance, technology addiction, well-being and burnout. One of our current projects examines time analytics and AI at work. It examines how temporal analytics and artificial intelligence in the workplace can be used to help people identify the temporal patterns of their work. Humans are notoriously bad at estimating and managing their time, and so such analytics can play a vital supporting role if used well. A very topical project at the moment is one specifically on the Covid pandemic, where we are assessing all global uses of AI in the health sector across all aspects of the pandemic, and how they can battle against time to increase the speed of virus detection, diagnosis, and treatment. Another project we are currently working on centres on time analytics in sport, while in another project we examine the use of fitness analytics by endurance athletes as they prepare to tackle the 170km Ultra Trail du Mont Blanc (one of the world's toughest endurance races through the French Alps). Our research shows it is rarely the athlete that trains the hardest or pushes themselves the most that succeeds but the one who is most acutely aware of the subtle nuances of how they spend that training time. A strong temporal analytics capability often provides that information, and it is often this that differentiates successful athletes from the rest.
We also have a project examining contemporary "high speed" management methods. Most of us, regardless of industry or role, find ourselves under pressure to deliver faster than before. Healthcare staff face well-documented time pressures to reduce waiting lists; high-tech and manufacturing industries have seen the rise of "high-speed" methods; academics are forced into publication races; and entrepreneurs are facing pressures of the "fail fast" lean start-up movement. As a solution, our respective industries are usually presented with an ever-changing set of new methods or ways of working, the differentiating feature of each usually being to deliver something faster than before.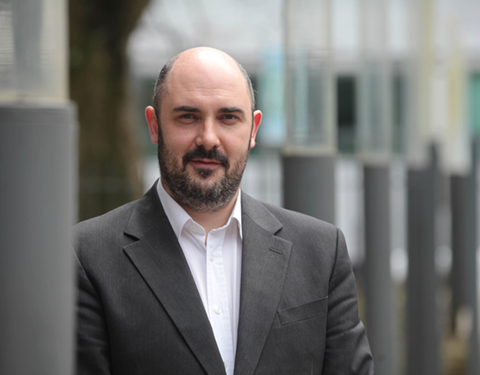 "Lero provides an inter-disciplinary setting to examine the relationship between time and technology where the relationship is complex, with no easy answers. Our time research group includes people from philosophy, sociology, computer science, economics, information systems and psychology, and we will soon expand further."
We have a number of projects focusing mainly on the IT and manufacturing sectors, examining the latest cutting edge development methods such as flow, DevOps and continuous development. Our particular focus is on how these change the speed or rhythm of our work, and how they can be adapted to ensure speed of delivery while still allowing sustainable work that doesn't leave staff stressed and 'burned out'. We are working in the area of The Rhythm of Crowds. We apply temporal thinking to crowdsourcing, crowdfunding, and crowd behaviour on social media. Crowd behaviour is often seen as ad hoc, feral and difficult to manage, characterised by issues such as fake news, trolling, and destructive behaviour. However, our analysis of social media activity and crowd-work reveals very discernable rhythms of activity. Even trolling and intentionally destructive behaviour usually display a rhythmic or entrained pattern. This research allows those mediating crowd platforms to in some way manage activity, encouraging good patterns and eliminating or at least pre-empting the destructive.
I know these projects are a somewhat eclectic mix. However, each in some way pushes the boundaries of how we think about and use technology to manage time. In fact, if we can, we take the lessons from one project and apply them to the others. As an example, we are currently working on a study that applies the lessons learned from the temporal behaviour of elite athletes to contemporary methods in the workplace.
In terms of Lero, being part of the centre has had a truly formative influence on me. I have been involved in Lero since its inception, and since the beginning it has provided a rich and rewarding research ecosystem for me and for all students and staff that have come along since. It has a strong culture of excellence in scientific research with a clear focus on delivering real world, applied solutions. Lero has always invested in and supported its members, and the most enriching aspect for me is a personal one. In a previous article in this series, my colleague Dr Liliana Pasquale referred to Lero as a big family. That for me is a perfect description. I have worked with so many great people in Lero over the years that I can now call great friends. It is heartwarming to now see the next generation of early career researchers come through as the Lero family continues to grow.
Lero provides an inter-disciplinary setting to examine the relationship between time and technology where the relationship is complex, with no easy answers. Our time research group includes people from philosophy, sociology, computer science, economics, information systems and psychology, and we will soon expand further. Researchers can sometimes take a 'tribal' approach, applying the narrow set of theories and techniques of the discipline (tribe) they have always been a part of. Lero allows tribes to come together. I am always amazed by how much I learn from inter-disciplinary conversations, and how I continually question my own pre-conceived assumptions. These conversations usually lead to really diverse, rich and complementary ideas that none of us would have envisaged before we started. When we apply for funding or collaborate with industry, it is often this interdisciplinary aspect of Lero that differentiates us from other research institutions around the world.
A great feature of Lero is that it combines pure, basic research with more applied, industry-embedded research activity. On a given day, we might be tackling some philosophical question about the meaning of time, and the next, we are examining how Fujitsu are overcoming time pressures to set new world records, or how endurance runners are using time analytics as they run through the Alps.