Lero researchers' work will aid in the battle to fight wildfires across the globe
You are here
News
Lero researchers' work will aid in the battle to fight wildfires across the globe
Teams fighting wildfires across the globe could benefit from new communication technologies – providing real-time information to responders in the air and on the ground – being developed by Lero, the Science Foundation Ireland Research Centre for Software for the Irish defence forces.
Lero researchers Prof Tim McCarthy and Prof John McDonald, based at Maynooth University, are leading the project 'CoPilot-AI', examining the growing global wildfire problem, that has been shortlisted for the SFI-Defence Organisation Innovation Challenge.
Prof. McCarthy and Prof. McDonald's team and nine other selected research teams are collaborating with the Defence Forces, competing for funding to develop solutions to several challenges identified by the Defence Organisation that have broader applications worldwide.
Prof. McCarthy and Prof. McDonald's team will use Earth Observation and Artificial Intelligence technologies to develop a system capable of providing real-time information to responders in the air and on the ground.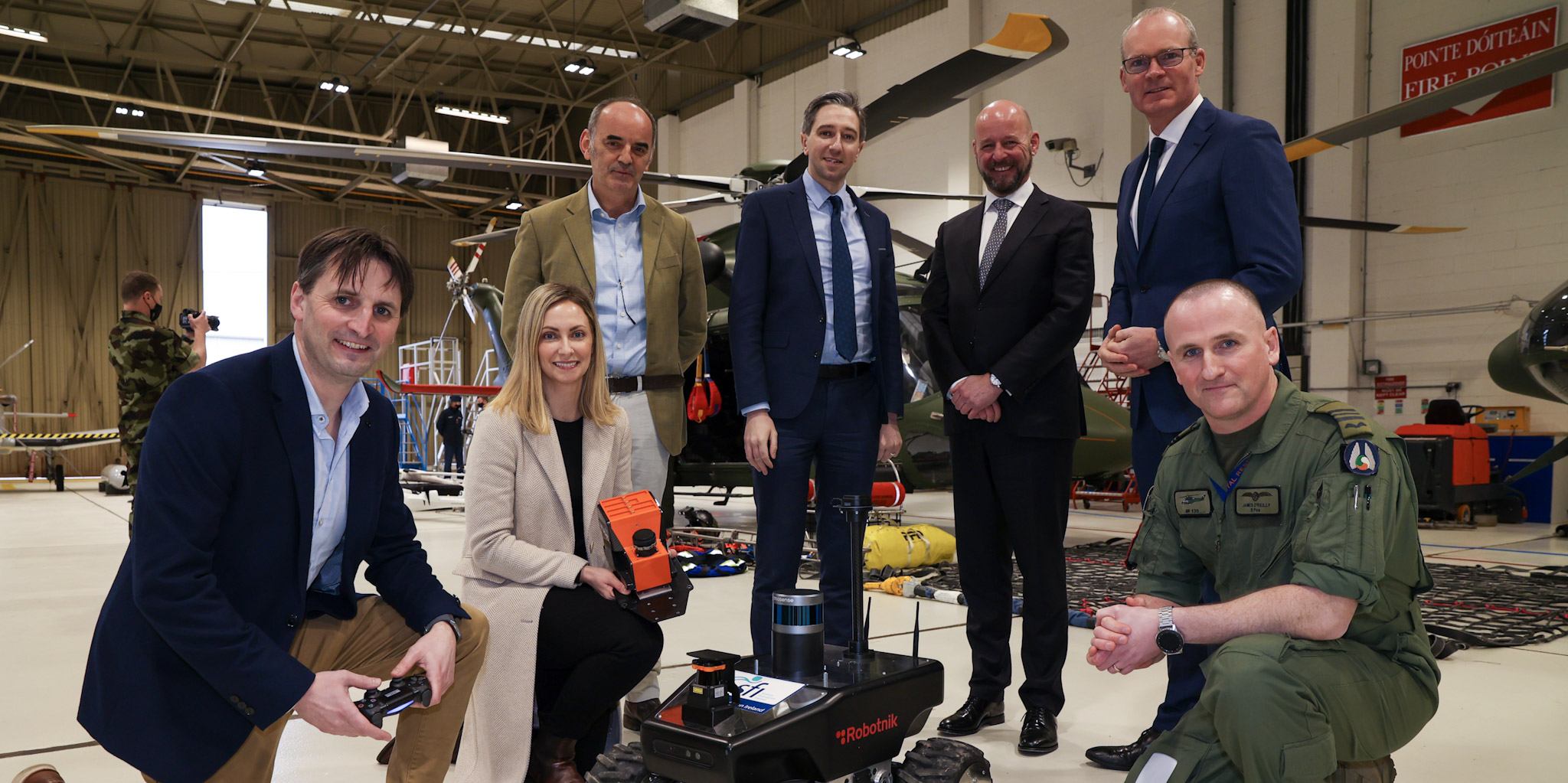 "With wildfires becoming more intense and frequent, ravaging communities and ecosystems, the system we are developing will allow for the generation of useful information such as terrain, land-cover, weather, infrastructure and human activity.
"This information can be transmitted to responders, helping to direct crews to suitable water resources, the identification of vulnerable people, safeguarding crops, livestock and infrastructure, to name a few examples of potential use," explained Prof McCarthy.
The SFI-Defence Organisation Innovation Challenge was launched by Minister for Further and Higher Education, Research, Innovation and Science Simon Harris TD and Minister for Defence and Minister for Foreign Affairs Simon Coveney TD. €2.4 million in funding will be available to develop solutions to challenges facing the Irish Defence Forces.
The selected teams for the competition will be awarded up to €220,000 and work through a series of stages to develop their ideas, to compete for an overall €1 million prize award that will enable them to continue development and explore the deployment of their solution.  
Minister Harris said: "This is a really exciting announcement. Today's announcement shows the value of a partnership between our research community and the Defence Forces. The innovation on display can help address existing and future challenges within our Defence Forces. 
"There is a myriad of innovative ideas and expertise from machine learning and virtual reality to data analytics, engineering, and robotics. Today, the ten projects will be awarded funding to initiate their projects, and one will secure €1 million in funding."
Congratulating the shortlisted teams, Minister Coveney said: "From the time we launched this Challenge last July, I believed that it would confront emerging issues within the Defence Forces head-on, through the collaboration of leading researchers with the talented people behind our Defence Forces.
"At EU level, the role of innovation and disruptive technologies in delivering next-generation military capability is already well recognised. I am looking forward to seeing the results that this synergy of innovators and practitioners under this challenge will undoubtedly generate for the Defence Forces going forward."
The SFI-Defence Organisation Innovation Challenge is a challenge-based funding solution-focused approach to research funding that uses prizes, strict timelines, teamwork and competition to direct research activities at societal problems. 
The Challenge consists of three phases: Concept, Seed and Prize Award. Ten successful teams have been awarded funding to initiate their projects. They will then undergo a rigorous progress review after three months. Up to five shortlisted teams will be provided with further funding of €200k to validate and prototype their proposed solutions. Finalists will then compete for the overall prize award of €1m.